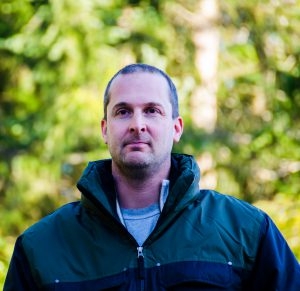 Areas of Focus
Educational and Computer Technician.
Technical Support in the Media Studies Department.
Teaching Focus
Technical and Teaching Support in DIGI 110 and INTR 101 classes as well as other Media Studies and Digital Media classes.
Education
Information Technology and Applied Systems program (2000) Specialty in Wide Area Technologies
Chris is a Computer Technician, Class Assistant, administrator and generally the go-to guy for tech help in the Media Studies Department. Open Labs are posted every semester where Chris is available specifically for student support, however, outside of those specified times Chris is always available by email or by dropping by his office. His technical experience centres around Apple computers and mobile devices but also supports the Windows or Linux computer worlds when the need arises.
Chris lives in Port Alberni and commutes to VIU daily. His interests outside VIU including sustainability, climate change, and politics in general. Chris was a City Councillor for the City of Port Alberni (2014-2018) and also runs a popular community weather website at www.alberniweather.ca and is generally active in the Port Alberni volunteer and environmental community.
Areas of Expertise
Apple macOS computers and devices
Web Host Management
General network administration
Unix Scripting