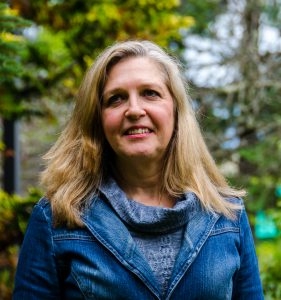 Debra Pentecost,
Ph.D, MA
Professor
AREAS OF FOCUS
Methods of audience reception
Visual representations of war and trauma
Documentary film, challenges of storytelling
Media framing of social issues
TEACHING AREAS
Methods, including analysis of content and the audience
Political economy of the media industries, within Canada and globally
Propaganda, persuasion, and promotion
Film about media
Cultural Studies
EDUCATION
BA, Simon Fraser University (Communication)
MA, York University (Sociology)
Ph.D., Simon Fraser University (Communication)
Debra teaches in Departments of Media Studies and Sociology. For several years her research interests have focussed on the challenges of visualizing war, conflict, and trauma, in addition to addressing issues of audience reception. With traumatic experiences often thought to be beyond the reach of representation, her work has centred upon varying narrative and visual approaches for confronting this challenge; whether through still photographs, animation, first person narratives, animated documentary, documentary, and fictional filmmaking. Along with this attention to representation is assessing audience response; querying how and when such representations have power and resonance with audiences, and further, what impacts occur when such resonance takes place. Debra is on the Board of the DOXA Documentary Film Festival.