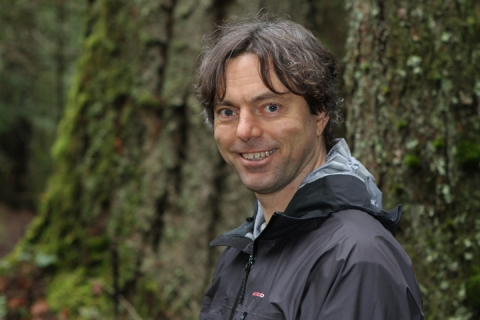 Richard Boyce,
MA
Contract Faculty
AREAS OF FOCUS
Documentary filmmaker and Cinematographer
TEACHING FOCUS
Introduction to Digital Technology
Documentary filmmaking
EDUCATION
Bachelor of Fine Arts, Concordia University (Film Production)
Master of Fine Arts, University of British Columbia (Film Production)
Richard Boyce is a documentary filmmaker with 25 years of experience. As a cinematographer Boyce has shot documentary films with some of Canada's most respected filmmakers, in extreme conditions from the icy streets of Montreal to the heat of the Sahara Desert, across the USA and Canada, to the wilds of the Pacific Coast Rainforest. Richard founded Island Bound Media, producing films focusing on social issues and the environment. In 2012 he was awarded at Toronto's 2012 Planet in Focus Environmental Film Festival for "giving voice to individuals, communities, struggles or stories that are under-represented in the media… demonstrating the power to inspire reflection and positive action towards the social and ecological health of the planet." His work, many shorts and three features: RAINFOREST, COASTAL TARSANDS, and THE STREET, has broadcast and screened theatrically, receiving awards including: Best Mountain Culture Award at the Whistler Film Festival, and the People's Choice Award at HOT DOCS in Toronto. Richard worked on the ground breaking website www.HomelessNation.org, awarded the UN-based World Summit Award, and a Canadian New Media Award for providing homeless people across Canada with the tools to voice opinions and stories via text, photos, and videos.