New Courses:
MUSC 131, Music Producers - The Soundmakers of Generations
You may not have heard of them, but you have certainly heard their songs! From the lo-fidelity origins of early pioneers to today's dazzling technocrats, the behind-the-scenes role of the music producer is both somewhat mysterious as it is completely essential. This course is an exploration of the influence of the colourful, idiosyncratic and visionary music producers through popular music and the fascinatingly crucial role they have played in shaping the way we hear pop music today societally and culturally.
MUSC 225, Introduction to Home Recording
As introduction to home recording, production and music creation. Students will learn fundamental skills to compose, record and produce music in a home studio. Emphasis will be placed on learning the essential hardware and software that make up a DAW (Digital Audio Workstation).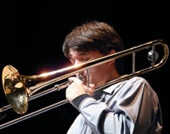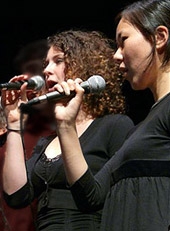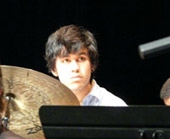 About Us
Welcome to Vancouver Island University's Music Department…one of the most exciting, vibrant, intense, but fun places to work and study on Vancouver Island.
The New Bachelor of Music in Jazz Studies Program is now being offered!
Our students and instructors have one thing in mind…to make great music and musicians and to have fun doing it. VIU's music department has turned out some of the most successful music makers of any schools on the West Coast. Just take a look at some the accomplished artists who have been here and you will agree...this is the place!
Speaking of place, Nanaimo, where we are located on the east coast of Vancouver Island, has an incredibly vibrant music scene for a small (population 80,000) city. There are music venues here that range from small, intimate bistros, through music-centric bars, to the excellent 800-seat Port Theatre. Also, Nanaimo is a beautiful, inspiring place on a waterfront that inspires us on to greater musical accomplishments.
Study with any of our instructor-musician faculty members, and you will leave VIU with musical grounding that will stay with you on whatever musical path you choose to follow into the future.