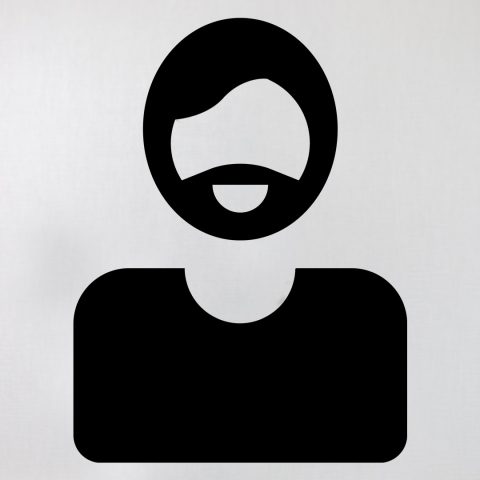 Academic Emeriti
Ron Smith, born and raised in Vancouver, attended UBC and the University of Leeds. He is the author and editor of several books. With Stephen Guppy he co-edited the first anthology of Vancouver Island fiction, Rainshadow: Stories from Vancouver Island (1982). In 1984 he released a suite of poems, Seasonal, about his daughter and about which Robert Bringhurst wrote: "It's a wonderful book....There are not many sequence of poems being published these days which it is cleansing to read, but this is one." He followed this with a book-length poem entitled A Buddha Named Baudelaire (1988). Since then he has published two more books of poetry; a collection of fiction, What Men Know About Women; an illustrated book for children, Elf the Eagle, which was short-listed in 2008 for the BC Book Prizes and the Shining Willow Award in Saskatchewan; and a biography, Kid Dynamite: The Gerry James Story (2011), about one of Canada's most outstanding athletes.
In 1974 Smith founded the publishing company Oolichan Books in Lantzville, which he owned and ran until 2009, and from 1988 to 1991 he was the fiction editor for Douglas & McIntyre. He was also instrumental in helping establish the first aboriginal press, Theytus Books, in 1981. He has given reading and lecture tours in the U.S., Italy, Albania, England and across Canada. In 2002, a selection of his poetry was translated by Ada Donati and published in a book-length bilingual edition, Arabesque e altre poesie, in Ferrara, Italy (Schifanoia Editore).
For close to forty years he taught at universities in Canada (principally Vancouver Island University), Italy, the States and the UK. In 2002 he received an honorary doctorate (D. Litt.) from the University of British Columbia and in 2005 he was the inaugural Fulbright Chair in Creative Writing at Arizona State University. In 2011 he was awarded the Gray Campbell Award for distinguished service to the BC publishing industry where he has played an essential role in the growth of literary, historical and public policy publishing.
Ron suffered a massive stroke on November 19, 2012. The written word had been a life-long vocation and avocation so several months into his on-going recovery he decided one way back to discovering his former self was to write about his stroke experience. Immediately he began typing with the index finger on his left hand. Two years later he had completed a 320 page book, The Defiant Mind: Living Inside a Stroke. He considers himself lucky to have known the importance of story in all of our lives. The Defiant Mind was long-listed for the George Ryga Prize and won the 2017 IPPY Gold Medal in the States for autobiography/memoir. An excerpt from the book was translated into 18 languages and published in 20 countries by Reader's Digest. A new title, An Improbable Journey: From Crossing the Himalayas on Horseback to a career in Obstetrics and Gynecology, co-authored with Dr Bernie Binns, is forthcoming in 2020.
He lives with his wife, Patricia Jean Smith, also a writer in Nanoose Bay on Vancouver Island.
(from BC Bookworld)