Faculty
Our faculty are a diverse and talented group. We hope you'll enjoy getting to know them.
Sebastian Abboud
Sebastian.Abboud@viu.ca | Sebastian's website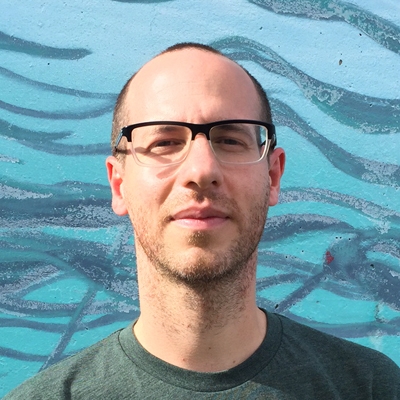 What's the origin of your name? Does it represent you?
Sebastian doesn't mean much but my last name (it's Lebanese) means 'Devoted Worshiper'. Some have said that I am a devoted worshiper to the discipline of Graphic Design. Just kidding, but my heritage and family are very important to me.
What was the last mistake you made?
I make many mistakes. Don't we all? I don't really sweat the small stuff. The last notable mistake was booking a cheap plane ticket to Asia with a total travel time of 32 hours. Never again...
What career would you have chosen, if not design/instructor?
Design is my first choice, but maybe a musician, or a fine artist or professional skateboarder.
Patrick Foster
Patrick.Foster@viu.ca | Patrick's website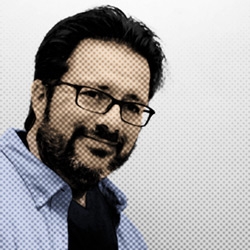 If your house caught fire, what things would you take with you as you escape?
On my desk are two big back-up hard drives. One has a Post-It note that says TAKE ME, and the other one has a note that says TAKE ME IF YOU CAN. So, those.
Or my kids, I guess.
What clothes do you wear to make yourself feel powerful?
I don't think clothes make you powerful. Unless you're Bruce Wayne.
What's your biggest pet peeve?
Being interrupted. Or, people who interrupt other people. Both, probably.
Jackie Kelly
Jackie.Kelly@viu.ca | Jackie's website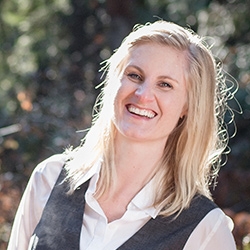 What's your biggest pet peeve?
When people don't respect each others time. Time is our most valuable commodity. Make the most of it, value it!
If your house caught fire, what things would you take with you as you escape?
My passport, family photos and external hard drive.
What's the one bad habit you can't seem to break?
Spending way too much time browsing Instagram!
Kevin Mazutinec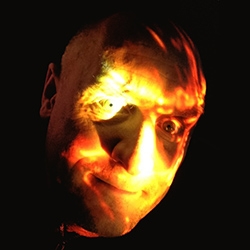 What movie do you like, despite your better judgement?
Given the shift in the way the movies (theatrical releases) and television (series) are being crafted, I would reply with Ash vs. Evil Dead. There are things in there that I might not do creatively, but I believe that there is a lot fun, a ton to learn from (technically and academically), and I am really glad that Sam Rami, Bruce Campbell, and their team, are doing it.
What was the last great piece of media that you enjoyed?
Storm Room by Janet Cardiff & George Bures Miller. They crafted this mixed media installation of a room, 3/4 scale (my estimation), that you enter and then experience a looping recreation of a storm as it approaches, blooms ferociously, and then passes. I experienced it the AGO (Toronto) and the Vancouver Art Gallery. It was stunning, I didn't want to leave.
Ellen McCluskey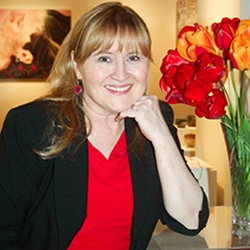 What, other than design, have you spent over 10,000 hours doing?
Photography, reading, and family… when not base-jumping or hand-building lutes.
How would you explain your job to a 5-year old?
Helping people tell stories about their world with pictures and words.
What's your favourite conspiracy?
Human DNA the result of aliens mating with Neanderthals.
Nancy Pagé
Nancy.PagE@viu.ca | Nancy's website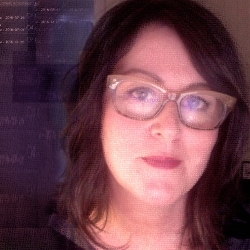 What TV theme song do you never get tired of?
The Bugs Bunny Road Runner Hour
What's the one bad habit you can't seem to break?
Watching reality shows. I can't seem to tear myself away from the absurdity.
What superpower would you most like to have?
Flying. I'd flap my arms and randomly drop in to visit friends and family ––unannounced of course.