Faculty
Our faculty are a diverse and talented group. We hope you'll enjoy the process of getting to know them.
Sebastian Abboud
Sebastian.Abboud@viu.ca | Sebastian's website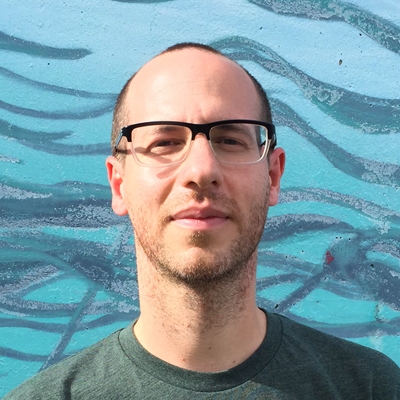 If you had the chance to go back in time what career would you choose?
Bass player in Crazy Horse. Sorry, Billy Talbot.
What do you think is the most important skill a student can learn to prepare for the industry? What's the most important thing I can learn at VIU?
Beyond a fundamental understanding of the building blocks of graphic design, being a decent, thoughtful human being, to me is the most important quality. Willingness to learn, to experiment and adapt to a new environment is also huge, among other things.
If you were a Typeface which would you be?
ITC Avant Garde by the late great Herb Lubalin.
What other jobs did you have?
Outside of VIU, I'm a freelance Designer and Illustrator. I'm also in the process of pursuing my MA in Graphic Design (kind of a job). I'm the VP Education for the Vancouver Island chapter of the Graphic Designers of Canada, and I organize a semi-regular drawing event called Draw by Night Nanaimo.
Patrick Foster
Patrick.Foster@viu.ca | Patrick's website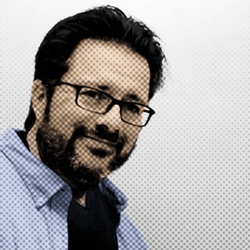 When you have a creativity block, what helps you get over it and keep working on your project?
A writer I'm a fan of was asked this very question, and his answer was, "You never hear a carpenter complain they've got carpenter's block." This is my job; its creative, but I'm solving a problem with my skills, not expressing my own point of view. If you're stuck, remember your process and follow it.
Where did you do your schooling?
I dropped out of the Savannah College of Art & Design, in Savannah, Georgia, a long time ago. I did part of a graphic design degree at Daytona Beach College in Florida a while after that, and finished my BFA at New Mexico Highlands University some time later still. I went to grad school for my MDes at The Nova Scotia College of Art & Design University, in Halifax.
How did you get involved with design?
Accidentally. I dropped out of art school after high school because I was drawing with charcoal and throwing pots on a wheel, and I hated it. A few years later, I went with a friend to their interview for a photography program at a design school, saw design work on the walls and thought, Oh, I'm supposed to be doing this.