Graduates have also successfully pursued career paths into such diverse positions as Chief (various First Nations), Teacher (both in BC Public and First nations run schools), Marketing Manager for the Aboriginal Tourism Association of BC, Executive Director of Kw'umut Lelum Child and Family Services, Associate Deputy Representative for the BC Representative for Children and Youth, Coordinator for the Centre for First Nations Governance, Director of the VIU Centre for Pre-Confederation Treaties and Reconciliation, Vice-President Nuu-Chah-Nulth Tribal Council, Executive member of the BC First Nations Summit, Lands Manager for the Nisga'a Lisims Government, Director of the Northern BC Tourism Association, Referrals Officer for the Nanwakolas Tribal Council, Alcohol and Drug Counselor for the 'Namgis Treatement Centre and Literacy Coordinator for the Port Alberni Friendship Centre.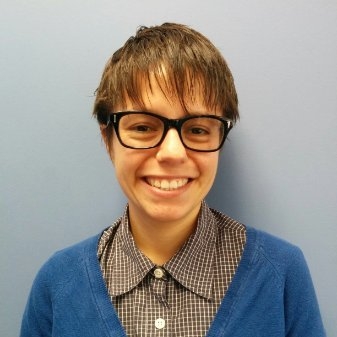 "Getting a major in Indigenous/Xwulmuxw Studies at VIU was such an excellent start to my journey. The program and instructors, were innovative and inspired me to be curious and open. After my studies, I went on to teach English abroad and when I returned I began to work as an Employment Counsellor."
Nicole Townsend
One of the greatest things about the Indigenous/Xwulmuxw Studies program is how strong the people of the program come together as a community. Not only is everyone, both staff and students very friendly, but they all work together as a community and help each other out when you are in need. I was going through a tough time in my second year and the class all got together to help me out when I was in need. That's the kind of respect and support that makes this program so great and special."
Ken Watts - Tseshaht First Nation
"The First Nations Program at VIU has influenced my life in many ways. I have moved from the program with a sense of being and knowledge which I never thought possible in four short years. The community that I found within the First Nations Program and department has left an everlasting impression in my heart and memory that keeps my head above water in times of doubt in this sometimes daunting world. Not only did the program help me to understand the broad spectrum of Aboriginal issues it also brought local issues to hand which gives people like myself a chance to try and improve those issues. The knowledge and life lessons gained from the First Nations Program outweigh any other experience I have had."
Genie Lindsay - BA Indigenous/Xwulmuxw Studies - Anishnabe First Nation
"As a non-Aboriginal, I am hoping that students will at least attempt some courses in Indigenous/Xwulmuxw Studies. It gives everyone a firm understanding of First Nations issues, and none of these issues were covered when I went to High School. These courses will dismantle the myths and uncover the lies that are associated with Aboriginal People. Whether you choose a field in Criminology, Education, Environment, Geography, Health, Law or Tourism, you will need a balanced understanding of First Nations Issues."
Anne-Marie Tallon - Calgary, Alberta
"One of the greatest qualities of the FNAT program for me was that I could receive a quality academic education while at the same time honoring my culture. I learned about myself, I learned my history and the history of other Indigenous people. I didn't learn about how great Columbus was for "discovering" America. I learned about how wonderful, amazing and strong Indigenous people were for surviving colonization and continuing to survive. The Indigenous/Xwulmuxw Studies program brings communities together. It honors and respects differences. Education both traditional and western are vital to the success of our people."
Priscilla Sabbas - BA Indigenous/Xwulmuxw Studies - Hesquiaht First Nation
"The one thing I love about Indigenous/Xwulmuxw Studies how broad it actually is. While Indigenous/Xwulmuxw Studies is a narrow subject, the program covers all aspects of First Nations all over the world. Taking Indigenous/Xwulmuxw Studies is like taking english, anthropology, sociology, law, and creative writing all in one, except the focus is always on First Nations people."
Andrew Callicum - BA Indigenous/Xwulmuxw Studies - Mowachaht & Heiltsuk First Nations