Current Exhibition

OCTAD: 

Art and Community

Peter Achurch, Laurel Karjala, Tony Martin,
Donna Mattila, Donna Nona, Ted Polkinghorne,
Heather Thomas and Denise Tierney
October 12 to December 8
Join writer and art historian Marie Leduc  IN CONVERSATION with artists from OCTAD in a sit down panel discussion Friday November 3 @ 1pm in the Gallery 
Read more about OCTAD here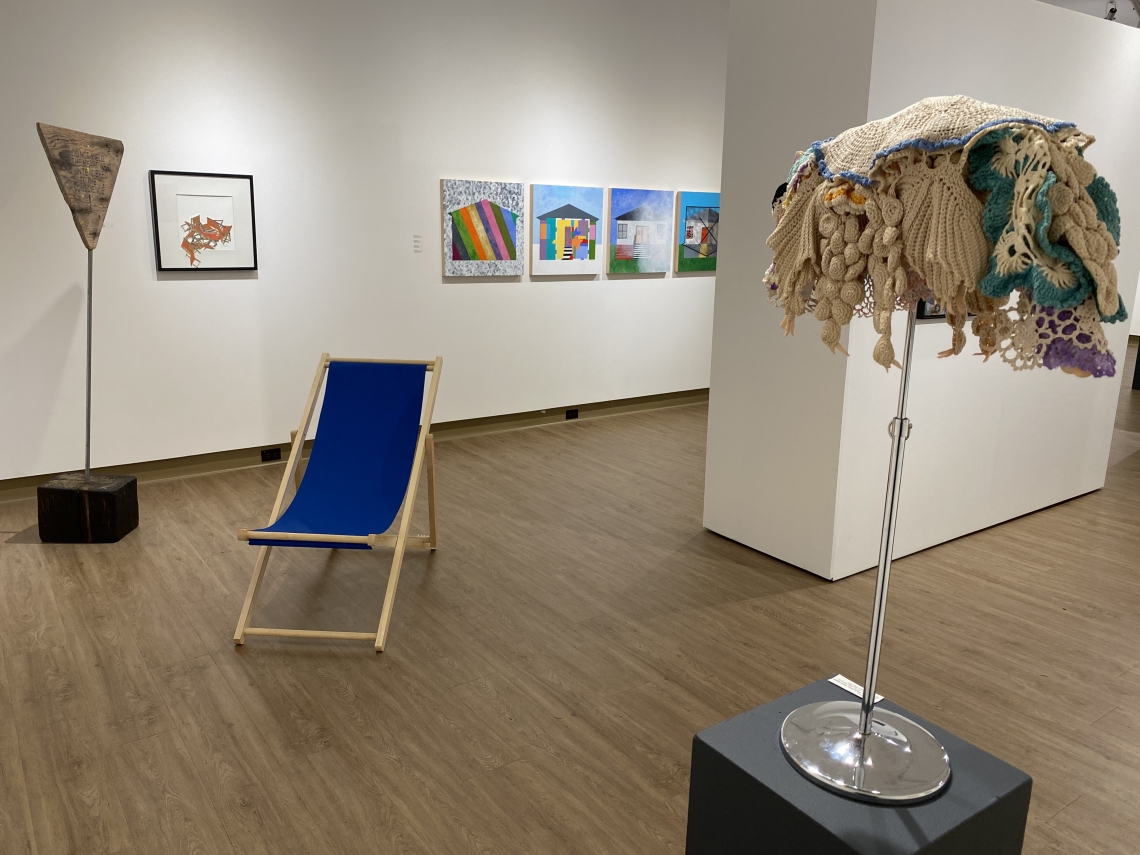 Gallery Hours: Tuesday - Saturday, 10am - 4pm 
The View Gallery is  Vancouver Island University's contemporary art gallery on VIU's Nanaimo campus which is built in the traditional unceded territory of the Snuneymuxw peoples.

The Gallery presents a spectrum of visual art and design, made by professional artists, students, and community members. A non-commercial site, the gallery presents a mixture of programming and art events that range from curated solo and group exhibitions, touring exhibitions, and annual showcases of student art. The VIEW Gallery is run and staffed by faculty members and students in the Department of Art and Design, within the Faculty of Art and Humanities.
The View Gallery and the VIU community acknowledges and thanks the Snuneymuxw,  Quw'utsun, Tla'amin, Snaw-naw-as and Qualicum First Nation on whose unceded traditional lands we teach, learn, research, live and share knowledge.