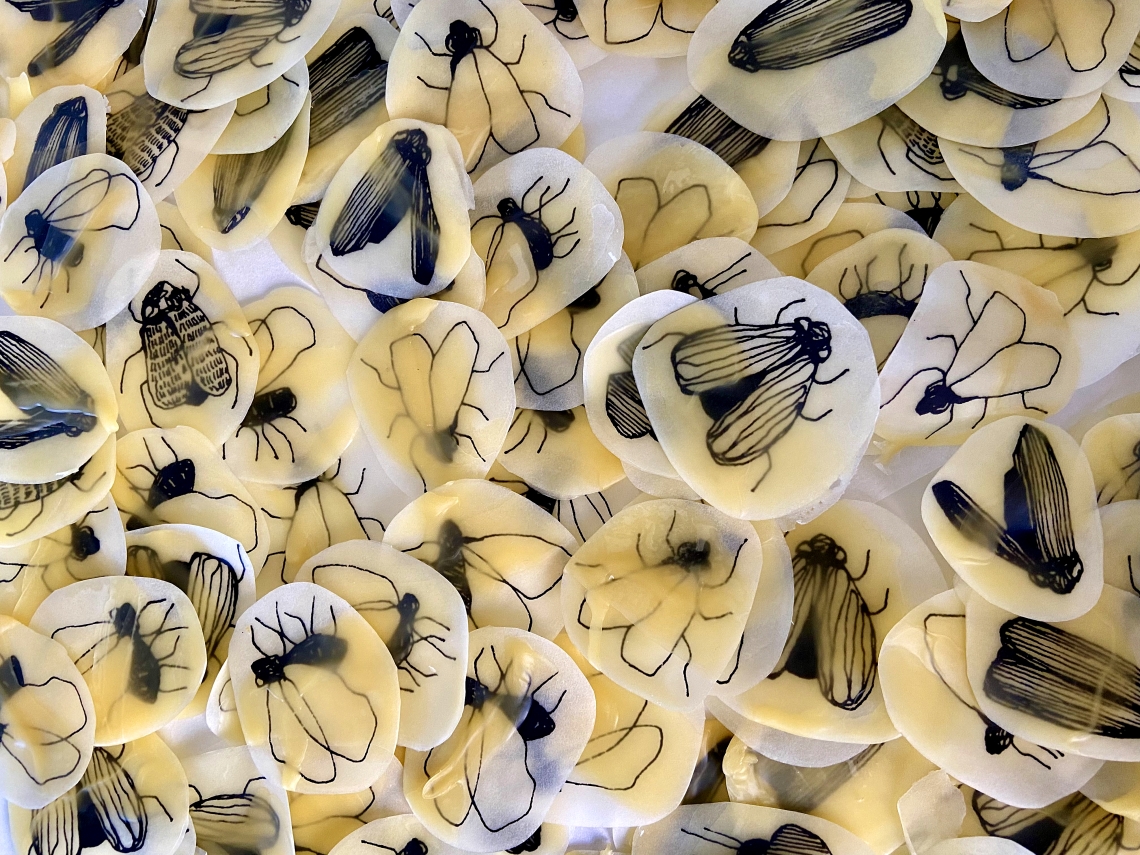 Good Vibrations

It is so easy to get caught up in the movement in our lives.  We can get overloaded sometimes  by what seems like a never ending stream of  tasks and responsibilities. It's also easy to be distracted and/or rightfully concerned about the current state of the world, whether that be the spectre of climate change, international conflict, or the creeping unknown that is AI.
Taryn Walker's exhibition Echoes From  a Time Not Yet Here is an invitation to temporarily suspend those preoccupations and move toward stillness. Their multimedia - multidimensional expressions reflect a deep responsiveness to the world that still holds the promise of a positive future. Their practice is powerfully grounded, and imaginatively engaged in a way that effortlessly creates a space for us to pause.
To breathe.
To listen.
In the large-scale wall drawing, and the many smaller drawings preserved in wax, and in the video and field recordings that they have shared with us, there is a sense of tenderness and wonder. There is promise, and a teaching. The wax soaked figures Walker has conjured out of the ethers and preserved for future generations, reverberate for us now with positive, forward-looking visions for our collective possibility.
VIU and the VIEW Gallery are excited to host Taryn Walker and her exhibition Echoes From a Time Not Yet Here and are honoured to have the opportunity to share their work with our community.
We are also grateful to Justine Chambers for her articulate response to Taryn's practice in her thoughtful essay Feeling Into Future.
Chai Duncan
VIEW Gallery Curator

Department of Art and Design