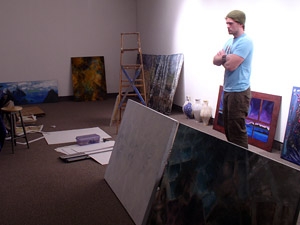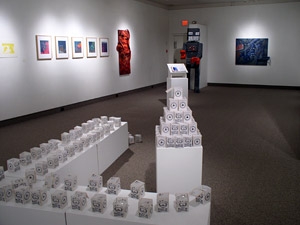 The Arts Club is a dynamic and vibrant campus organisation initiated and run by students in the Visual Arts, Interior Design and Graphic Design Programs. The Club meets weekly and organises social events, fundraisers, and plays a pivotal role in Progressions, the year-end, juried student art exhibition and award ceremony held eac h April.
Arts Club is guided by a Faculty Liaison and led by an Executive consisting of a Student President, Vice President, Treasurer, and Secretary. Newly elected each year, these positions give students an opportunity to gain valuable experience that looks great on a resume.
The Club is currently operating two ongoing fundraising ventures:
Pizza Tuesdays takes place each week, generating revenue by selling pizza slices to hungry students and employees.
Life Drawing is an open weekly session that provides students and the public the opportunity to draw from undraped life models.
Arts Club strives to put the Fun in Fundraising by creating activities that benefit the social atmosphere of VIU Art and Design, with the added bonus of funding valuable student functions and awards.