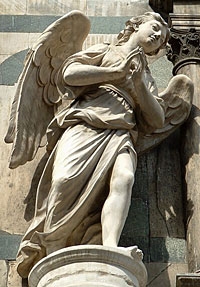 The Art department at VIU offers an exciting three week opportunity to travel through Europe in late April and early May of selected years. These trips are organized by Jane Cole, Professor of studio and art history, with assistance from the Study Abroad Program at VIU. A travel company is hired to arrange tour logistics. The tour is open to all students, their family members and the general public. Participants may come just for fun, or they may opt to take credit courses!
Travel is largely by private coach which allows the group to visit small rural villages as well as cosmopolitan cities. A wide variety of towns and cities are included in the tour, so that participants will gain an overview of European culture with its different time periods and national differences. Entrances to a wide range of museums and attractions are included in the package price.
The cost of this tour is generally around $4300 per person depending on options, and assumes a group of between 30 – 35 participants. This price includes all expenses, except for lunches.
The package includes:
Round-trip air fare between Victoria and Europe
Services of a bilingual tour director who travels with the group
Guided tour provided by VIU art professor Jane Cole
Double accommodation in 3 star hotels (single - an additional fee)
All breakfasts - European buffet
All dinners (vegetarian meals available)
Travel by private coach, train and public transportation within Europe (you may have to pay for transportation on free time)
Admissions to specified museums, historic sites and attractions
Selected tours (see itinerary)
All tipping fees
For more travel information and a list of specific courses offered visit the VIU Education Abroad website. Further questions may be directed to educationabroad@viu.ca.