Armin Halbach, Essay Contest Winner in the ENGL 135 / FILM 101 Category, 2018-2019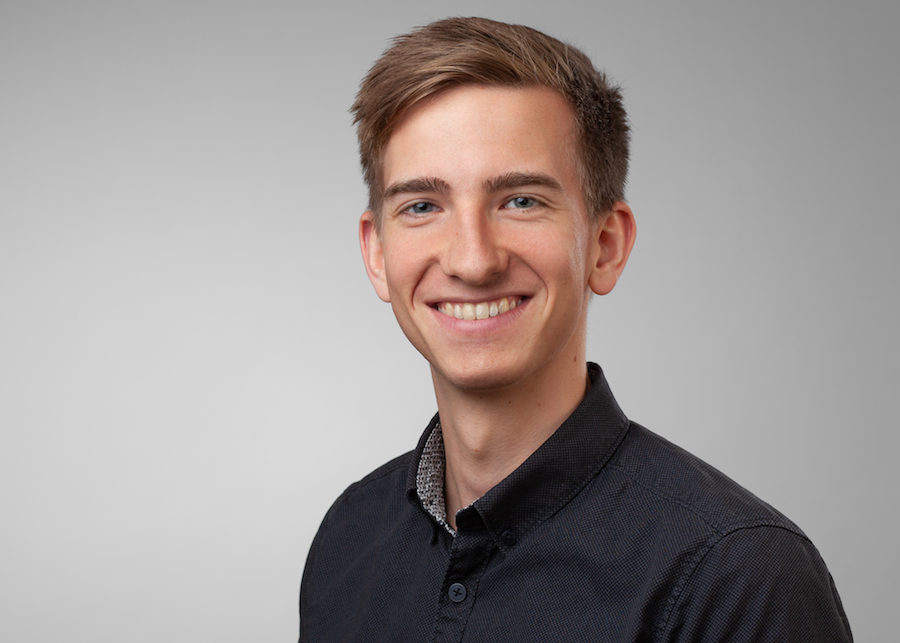 Armin Halbach came to VIU from Germany in Fall 2018. Inspired in part by a desire to improve his English, he took advantage of one last opportunity to study abroad before finishing his Master's Degree in Psychology, which he did in March 2019. As a devoted fan of movies, he jumped at the opportunity to take Film 101 with Dr Paul Watkins. While he always reflected on the technical aspects of film, such as narrative, cinematography, and acting, he was excited to learn and apply the appropriate terms for what he so keenly observed. He confesses that the visual impact of Wes Anderson's Grand Budapest Hotel made the film his all-time favourite. As well, he was amazed by both Mulholland Drive and In the Mood for Love—two films that he believes everyone should see because they are cinematic masterpieces. As a psychologist, he was especially interested in the way audiences engage changing points of view and how these have emotional impact. Those interests became the basis for his award-winning essay. 
Concerning books, he recommends William Golding's Lord of the Flies because of its cynical view of human nature and its shockingly current social relevance. Still, he admits to being more of an audiobook fan and professes a love for Agatha Christie. Just as he enjoys thinking about how films come together, he adores the thrill in solving a crime. 
He believes in writing continuously to develop a consistent style of writing that enables a reader to dive more deeply into the thought process behind the writing. Currently, he is working on a film blog to inspire others to watch more movies and to reflect on their unique characteristics.