ENGL 222: Introduction to World Literature (Fall 2022)

Professor Terri Doughty

The first victim is a horse. A serial killer haunts a city. A landlady's crime novel in process is being acted out in real life. Intergenerational secrets and crimes drive a reporter seeking truth. Crime fiction/mysteries/thrillers explore disruptions to social order, deviance, and transgression. Such genre fiction also provides insight into cultural values and issues. This term we will read in English translation a selection of six crime novels from a range of European countries (e. g. France, Italy, Denmark, Croatia, Russia, Germany), focusing on how these texts participate in an international literary market while also reflecting distinct cultural perspectives. Is reading these books simply a form of entertaining literary tourism for Canadian readers? How do popular genres cross cultural boundaries? How does genre fiction (re)produce culture?
ENGL 233: Literature and Film (Fall 2022)
Professor Clay Armstrong

Students will survey notable film adaptations of prominent American Literatures from mid-20th century and following. In parallel with scholarly material used to establish context each week, we'll examine a range of literary texts including plays, poems, magazine articles, and several very different novels that all represent important voices in American Literature and Film. Primary texts may include: Richard Wright's novel Native Son; Tennessee Williams's A Streetcar Named Desire; Lorraine Hansberry's A Raisin in the Sun; Allen Ginsberg's Howl; Truman Capote's In Cold Blood; Michael Herr's Dispatches; Harper Lee's To Kill a Mockingbird; Alice Walker's The Colour Purple; and HE Hinton's The Outsiders. Attendance for film screening is the most basic requirement of the course. Please note, this material is intended for a mature, university-level audience.
ENGL 326: Topics in Globalization and Culture (Fall 2022)
Professor Toni Smith

How to transition out of a fossil-fuel driven world economy is a central problem of our time, but the oil industry has been shaping cultures, nations, households, identities, and ecosystems for more than a century.  Authors from oil-shaped countries—including our own—have written extensively about the complexity of life in petro-nations, where colonialism, neo-colonialism, capitalism, labour, race, gender, culture, and class all intertwine with conflicts over land and water.   
In this course, we'll read novels and texts by the peoples displaced and re-shaped by the global industry in the Middle East, Africa, the US, and Canada.  Join us to learn more about the complex issues at stake in the development of oil and gas pipelines for indigenous people and others in BC, Alberta, and beyond.
ENGL 332: Topics in Indigenous Literatures (Fall 2022)
Professor Sally Carpentier

Through the exploration of various works, ENGL 332 will begin by examining some of the more problematic terminologies that define Indigenousness. We will then move into discussing how stories figure significantly for Indigenous peoples, their lands, identities, and traditions, and how the colonial discourse restricts our understanding of the complexities of Indigenous Literature. By reviewing the history and cultural practices of these various peoples, we will begin to gain a more comprehensive understanding of the contemporary issues that they face in today's world. ENGL 332 will also investigate the pre/post contact theories, contemporary issues, historical relevancies, cultural practices, and a general appreciation for Indigenous Literature from a variety of readings.
ENGL 335: Survey of Canadian Literature
Professor Farah Moosa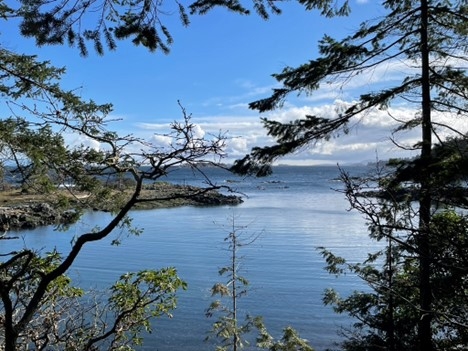 In this course, we will read a range of significant works in Canadian literary culture from the mid-nineteenth century to the present. Paying close attention to the historical and cultural contexts in which our texts were produced, we will discuss issues of colonization, settlement, literature and national identification, multiculturalism, and diaspora. We will also consider how specifically Canadian contexts of literary production (e.g. publication, government policy) have influenced the field of CanLit.
Readings may include excerpts from Susanna Moodie's Roughing It in the Bush (an account of the archetypal pioneer's first seven years in Canada), writer and performer E. Pauline Johnson (Tekahionwake)'s poetry, and Armand Garnet Ruffo's contemporary response to Duncan Campbell Scott. Other works may include Margaret Laurence's novel The Fire-Dwellers and Dionne Brand's novel What We All Long For.