Join us for a REFLECTIVE and INTELLECTUALLY ENGAGING series of faculty presentation followed by discussions and accompanied by refreshments!
Since its beginning in 2009, the presentations of the Arts and Humanities Colloquium have engendered conversations about ideas among members of the Arts and Humanities Faculty and their communities both at VIU and in the mid-Island region. Our presenters have shown how important the arts and humanities are to understanding today's world. We are delighted to share our scholarly and creative work with our audiences and invite you to join us. 

All presentations take place from 10 to 11:30 am in the Malaspina Theatre on the Nanaimo campus. Come anytime after 9:30 am for coffee and snacks!
Fall 2019
A Commitment to Hygge:
Building and Embracing Student
Engagement in the Classroom
September 27, 2019
Amelia Horsburgh, English
When used in English, the Danish word hygge refers to cosiness and comfort, and describes places, people and lifestyle choices that create contentment. But what does hygge mean in the classroom? Amelia Horsburgh will explore techniques she uses to create a contented and
engaged atmosphere for students and faculty, using storytelling to reveal her hygge-esque teaching practice.
Vengeance or Justice?
Crime and Punishment in Oedipus Rex and Contemporary Canadian Corrections
October 25, 2019
Eliza Gardiner, Theatre
In March 2019, the VIU Theatre Department reimagined the fifth-century tragedy Oedipus Rex, exploring though a Canadian lens one really bad day in the life of the Greek hero whose pride impedes a critical, cold-case investigation. Director Eliza Gardiner will share how Oedipus' conflict with the law compares with contemporary perspectives on criminological factors and corrections, revealing that when vengeance is in play, the punishment never fits the crime.
Get into the Groove:
Biomusical Beats and Nebojša Živković's Trio Per Uno
November 29, 2019
Hans Verhoeven, Music
Nebojša Živković's masterwork Trio Per Uno demands concentration, precision, and synchronization from three percussionists. Its performance illustrates the phenomenon of entrainment – in biomusicology, the coordination of individual organisms to a perceived, external rhythm. Come and see how the conscious practice and manipulation of entrainment yields exceptional experiences. Hans Verhoeven will perform Trio Per Uno with students Adam Robertson and James Bowman.
Please email katharine.rollwagen@viu.ca if you would like to be added to our mailing list.
For further information contact: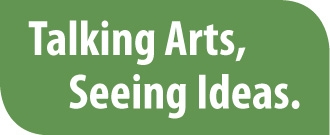 Katharine Rollwagen at Katharine.Rollwagen@viu.ca