Join us for a REFLECTIVE and INTELLECTUALLY ENGAGING series of faculty presentation followed by discussions and accompanied by refreshments!
Since its beginning in 2009, the presentations of the Arts and Humanities Colloquium have engendered conversations about ideas among members of the Arts and Humanities Faculty and their communities both at VIU and in the mid-Island region. Our presenters have shown how important the arts and humanities are to understanding today's world. We are delighted to share our scholarly and creative work with our audiences and invite you to join us. Spring 2019 Colloquium Series Poster
All presentations take place from 10 to 11:30 am in the Malaspina Theatre on the Nanaimo campus. Courtesy parking is available. Come anytime after 9:30 am for coffee and snacks!
Spring 2019
Heritage Graffiti:
Conserving Victoria's Anti-Preservationist Art
January 25, 2019
Justin McGrail, Art and Design
Graffiti is not meant to last. In the name of urban beautification and property rights, cities paint over graffiti and use fencing to make access to walls difficult. In the City of Victoria, fences have inadvertently preserved some graffiti in less visible places, creating a contemporary, urban paradox: heritage graffiti.
I Was Never Here: 
Stories about Media and Belonging
March 15, 2019
Ravindra Mohabeer, Media Studies Department

Our lives are increasingly digitized. Yet a wise elementary principal once told a gym full of parents, "for those whose focus is on recording the event, do not get in the way of those who want to actually be here." An exercise in critical life-skills, this playful, visual storytelling experience considers what it means to be present while living with and through media.
Our originally-scheduled March presentation, featuring Sasha Koerbler and John Lepage, will be included in our 2019-2020 series.
We apologize for any inconvenience this may cause, and hope you will join us March 15 when Dr. Ravindra Mohabeer will deliver his talk, cancelled in Feburary due to inclement weather. 
Please email katharine.rollwagen@viu.ca if you would like to be added to our mailing list and receive our full lineup for next season in advance. 
For further information contact: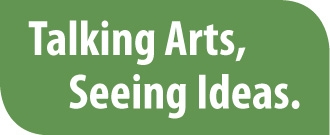 Katharine Rollwagen at Katharine.Rollwagen@viu.ca