Join us for a REFLECTIVE and INTELLECTUALLY ENGAGING series of faculty presentation followed by discussions and accompanied by refreshments!
Since its beginning in 2009, the presentations of the Arts and Humanities Colloquium have engendered conversations about ideas among members of the Arts and Humanities Faculty and their communities both at VIU and in the mid-Island region. Our presenters have shown how important the arts and humanities are to understanding today's world. We are delighted to share our scholarly and creative work with our audiences and invite you to join us.  Spring 2018 Colloquium Series Poster
All presentations take place from 10 to 11:30 am in the Malaspina Theatre on the Nanaimo campus. Courtesy parking is available. Come anytime after 9:30 am for coffee and snacks!
Fall 2018
Drummer Brain: The Percussionist's Approach to Music, Learning, and Remembering
September 28, 2018
Hans Verhoeven, Music Department
Got rhythm? Iannis Xenakis' masterpiece, Rebonds, has been described as possibly the most difficult piece in the percussion repertoire: it sounds as if more than one person is playing! Revealing the intricacies of such a complex compositional endeavour, as well as the strategies required to prepare a performance of this work, Hans Verhoeven discusses, demonstrates, and performs Rebonds.
The Rights of the Dead: Women and Wills in Early Modern Scotland
October 19, 2018
Cathryn Spence, History Department
Making a will in the sixteenth century was no less important than it is today. The will-making practices of early modern Scottish women were shaped by gender, marital status, and place. How these women chose to disseminate their worldly goods, and the exhortations and rebukes that accompanied their bequests, provides a window into early modern gender relations and family bonds, and gives a lively voice to the departed.
Prison Theatre: Rebelling Against the Man, Playing Women, and Restoring Justice in Antigone
November 23, 2018
Eliza Gardiner, Theatre Department
In November 2017, the cast and crew of William Head on Stage performed Antigone, a Greek tragedy about a family's struggle with love, loyalty, and the law. Now the director will reflect on her experience working with federal inmates on this re-envisioned version of the play, and will show how the project's exploration of crime, punishment, justice, and the transformative power of the arts informs her directing of the VIU Theatre Department's March 2019 production of Oedipus Rex.
For further information contact: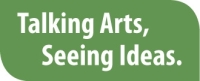 Katharine Rollwagen at Katharine.Rollwagen@viu.ca